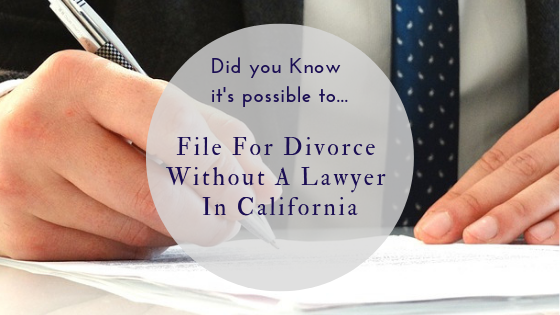 The real question is… Do I Need a Lawyer or Attorney to get an Uncontested Divorce in California? There is a big difference between a contested divorce and an uncontested divorce, so let's start there. You can get a divorce without hiring a lawyer in California but specific criteria have to be met. You must also file an uncontested divorce. Ideally, if you have been through a short marriage, you have no minor children, and you have little in the way of assets to split, you can most likely get a divorce without a lawyer.
Filing For Divorce Without A Lawyer In California
In California and some other states the uncontested dissolution process is simplified. You can do most of the work yourself to complete the divorce process. The question is – should you? Getting a divorce is not something anyone should take casually. DivorcePreparationServices.com recognizes this and helps you through the paperwork process if you wish to get an uncontested divorce without a lawyer in California.
You Don't Have To Do It Alone: Certified Paralegals Can Help You File for an Uncontested Divorce in California
Some couples can handle the uncontested divorce without help, however, that is not always the wisest way to do it. Even if you have few debts or assets, and no minor children, decisions still have to be made and put in writing for the court in a settlement agreement. It is wise to hire a paralegal to help you file the court documents. You can review our services and fees here. In addition, a paralegal can review the settlement agreement, which is particularly important if the couple has minor children, substantial assets, and/or outstanding debts.
If you do have children under 18 years old, but few debts or assets, getting the help of a paralegal is wise even if you agree on everything, just to make sure the proper papers are filed. A paralegal or a legal document preparer will help you with divorce filings for the court. They provide you with the proper documents and file court papers and pleadings, but they cannot advise you legally, in any way.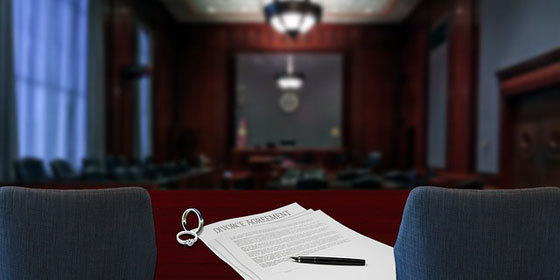 Uncontested Divorce Advantages
The biggest advantage of an uncontested divorce is the lower cost. In addition, to less time away from work, and hopefully less stress if a couple reaches an agreement when filing. Typically, much cheaper than contested divorces, either spouse files the proper marriage dissolution documents with the court and pays the filing fees to start the process. An uncontested divorce can be just a few hundred dollars if the couple reaches an agreement themselves. In addition, you can save time off work and eliminate the stress of a court battle. Avoiding court and fighting over everything is a major advantage. It may sound simple, but doing it wrong and without any help can cost you.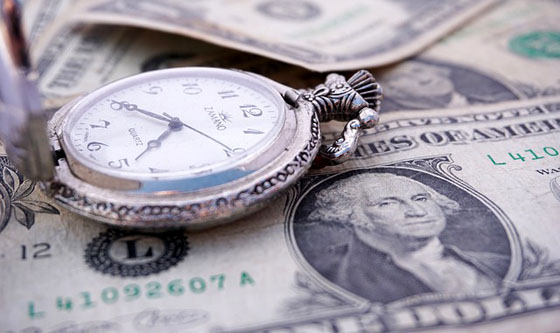 Caution about an Uncontested Divorce in California without an Attorney
A word of Caution about filing without help. When you hire a paralegal in California (though they cannot provide legal advice), they know exactly which required documents to file with the court, when to file them, and help ensure it is done properly. The paralegal fees are low in comparison with the cost of hiring an attorney.
Complicated Situations – when you should not file for Divorce without a lawyer
A couple with more involved financial or family matters should use care if trying to get a divorce without a lawyer. The reason is this could result in relinquishing certain legal rights if they try to file on their own. For them, it is probably better to hire a lawyer. They can make sure your filing is correct and that your settlement agreement is adequate for both spouses. They can also pinpoint areas where problems may arise. This can save you a lot of time and stress in the end.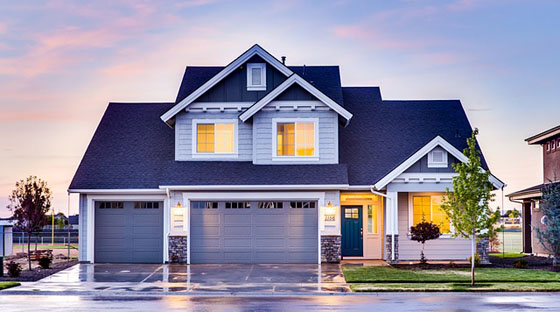 Some couples work with mediators to reach an agreement regarding property and any custody matters. In addition, if either spouse has retirement benefits, it is a good idea to hire an actuary. This person is an appraiser who values the benefits. The appraiser provides the valuation results to a lawyer who uses the information to prepare a court order for division of the benefits.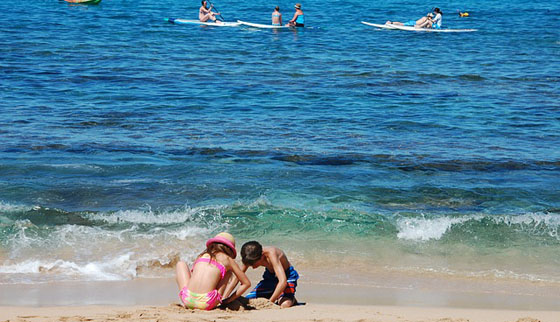 When Uncontested Divorce Is Not an Option
Any couple that has serious complications or major disagreements should avoid trying an uncontested divorce. Problems with finances, assets, child custody and visitation, and emotions can make matters extremely difficult to resolve without a lawyer. Specifically, if one spouse has more earning power than the other does, it can be a source of contention. Additionally, a spouse that is in fear of domestic violence should seek legal representation through an attorney.
If it is at all possible, before proceeding with a divorce, a couple should decide on whether they can agree on some issues outside of court. Key point is try resolving things first… a drawn out court battle and litigation is expensive.
See Part I in this series about getting a divorce in California.
---
Divorce without a Lawyer – The Other Less Expensive Option!
Keep things Simple and the Cost Low
Hire a Paralegal to Help with an Uncontested Divorce
If you feel, you and your spouse can settle things in advance hire a paralegal. They will help you file for an uncontested Divorce without a lawyer in California. Contact Divorce Preparation Services at (714) 935-2989.