Uncontested Divorce in California: How Much does it Cost and How Long does it Take?
Get an Uncontested Divorce in California through Divorce Preparation Services in Orange County Paralegal Service.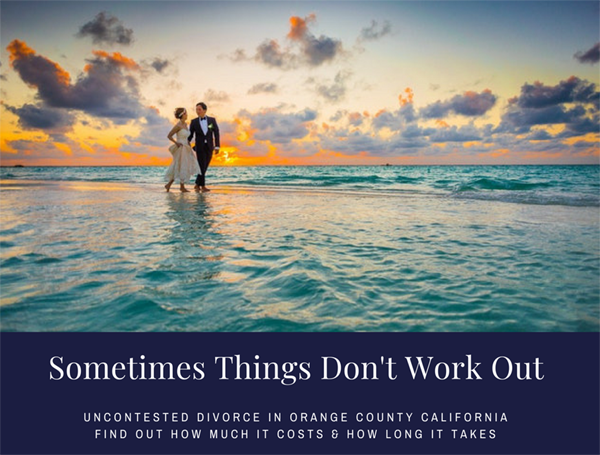 California law allows married couples to file for an uncontested divorce in California if they can work out an amicable agreement on their own. This type of divorce will save the parties court costs and time. If you are unable to reach an amicable agreement, you will need to hire an attorney or a professional mediator. The main reason for divorces in California is irreconcilable differences. This simply means that the married couple is unable to get along. In California, all divorces are considered "No-Fault", which means that the person who files for a divorce does not need to prove that the other spouse is to blame or did something wrong.
Most couples who are considering filing for divorce have many questions, including how fast they can get a divorce in California. A paralegal in Orange County has outlined the basic steps that must be followed to file for an uncontested divorce in California.
How Do You File for an Uncontested Divorce in Orange County?
You could do it yourself but it is easier when you hire a paralegal in Orange County that specializes in uncontested divorces to make sure the paperwork is filled out correctly, and that all the proper forms are used, and filed with the court. The first step is to file a "Petition for Divorce or Dissolution of Marriage." The paralegal will guide you through the process.
When you use our services we handle all the paperwork and court filings for you.
File a petition for divorce and pay the filing fee to the court system.
Serve your spouse the petition for dissolution of your marriage. You can use a process server or mail the Petition and Summons to your spouse.
Important: serve or exchange information about your income, debts and property.
Complete a Marital Settlement Agreement that both parties agree to.
File an Uncontested Dissolution or Request to Enter Default with the court system.
Does California have any residency requirement for a dissolution of marriage?
Yes. In California before you can file for a divorce, at least one of you must have been a California resident for at least six (6) months before the court is petitioned. Additionally, you must be a resident of the county where you intend to file for divorce for at least three (3) months.
Are you required to go to court if you are filing an uncontested divorce?
No. If a marital settlement agreement has been reached and filed with the court system, neither party is required to go to court. Once all legal documents have been filed, a judge will make a decision and a judgment mailed to you. It should be noted that the court system may request that an informal or formal hearing be attended.
How long does an uncontested divorce in California take?
If neither party (Petitioner/Respondent) has any objections, a no-contest divorce can be filed with the court system and completed relatively quickly. After your paperwork has been reviewed, the court system will grant a Judgment of Divorce. Once the divorce petition has been filed and your spouse has been served, it will take at least six months for the divorce to be finalized.
How much does an uncontested divorce cost?
The average cost to file for a divorce in California depends on the county you file in (court filing fees) and if you file it yourself. The current filing fee to file for a divorce petition is $435 in Orange County, California. The most prudent decision is to hire a paralegal in Orange County to file for you. They will save you time off work, money, and excess stress and headaches, because they handle it all.
Our paralegal service is the most affordable option for an uncontested divorce with a $600 to $650 flat fee not including court-filing fees and e-filing fees. Typically, a paralegal in Orange County will charge a flat fee, which is, much less than a lawyer charges. Whereas an attorney/lawyer usually requires a retainer fee, just to get started whether it is for a contested or uncontested divorce.
Filing the Petition for Divorce. The Next Step – What Do I Do?
Contact us today 714 935-2989. DivorcePreparationServices.com offers affordable paralegal services in Orange County and files the correct forms for you in the family law court in Orange County. We have years of experience and help expedite the process… saving you time and money!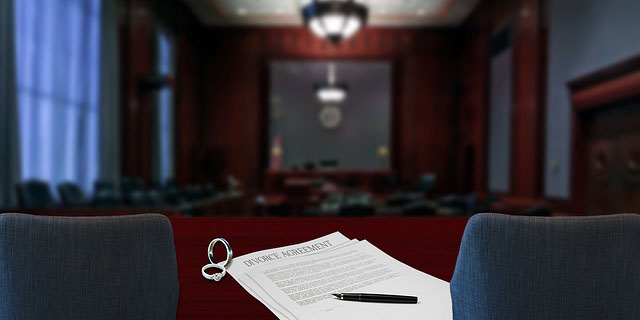 Page originally published August 29, 2018 | Updated on December 16, 2021.